---
Synopsis
A Martian rover explores the streets of Santiago de Chile. A dog, born in Haiti and called Courage, works detecting bombs at La Moneda, the governmental palace. Meanwhile, Petit-Frère Wilner, a Haitian immigrant, is being interviewed in a makeshift television studio. To interrogate exile and identity—in this case, that of the Haitian community in Chile—Petit-Frère uses a fragmented form, full of surprises and u-turns, that proceeds via displacement and free association. Guided by a Creole voiceover—the language that Petit-Frère uses for the news bulletin he publishes for his community—we thus enter into a dialogue, between the collective and the personal, the dreams and the reality of these first-generation immigrants, visions of the future and ghosts of the past.
Preceded by the short film Dadli.
Director: Roberto Collío, Rodrigo Robledo
Country: Chile
Language: Spanish, Haitian Creole
Duration: 70 minutes
Year: 2018
Type: Feature Films
---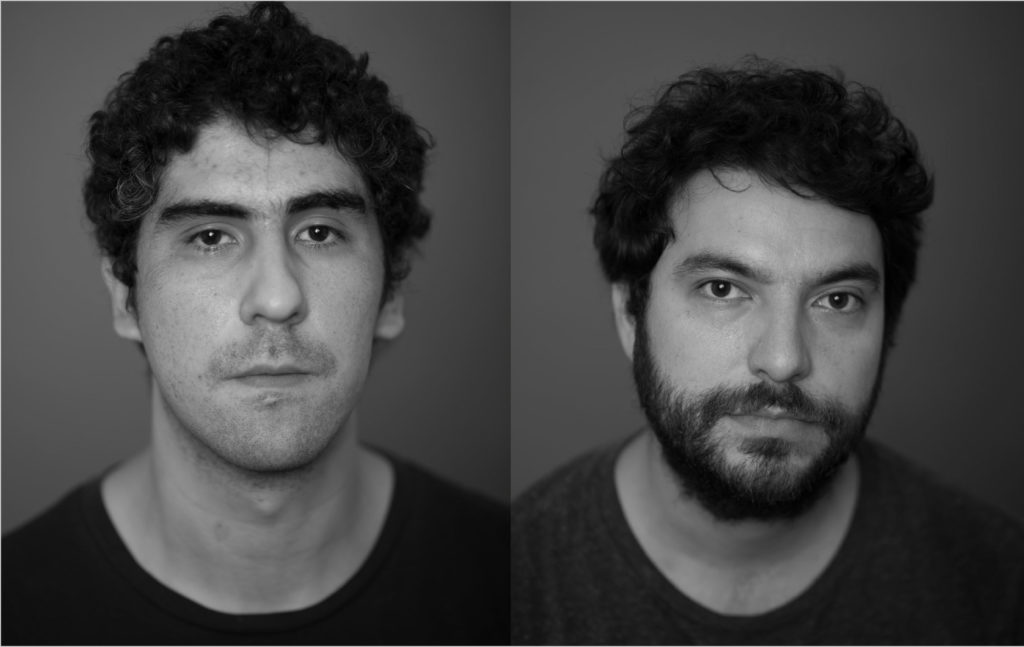 About the Director
In 2009, Roberto Collío finished his studies of Comprehensive Realization of Film and Television at the Centro de Investigacion Cinematografica in Buenos Aires, Argentina. During that time, he wrote and directed his first short fiction El Hombre Muerto (The Dead Man). In 2013, thanks to support of the Fondo de Fomento Audiovisual (Audiovisual Furtherance Fund), he realized his second short film as director, "Muerte Blanca" (White Death); a hybrid documentary that narrates the Tragedy of Antuco, which received special mention at Locarno International Film Festival. Petit Frère is his first feature documentary.
In 2011, Rodrigo Robledo finished his studies in Audiovisual Directing at Pontificia Universidad Católica of Chile. During this time, he wrote and directed his first documentary short, "Desayuno" (Breakfast), an experimental piece which, through an intimate and minimal gaze, portrays the mind of his grandfather at the onset of Alzheimer's. After graduation, he began to work at the same university as assistant to Iván Osnovikoff in the Language and Audiovisual Realization workshop. In addition to continuing with independent short film work such as "La educación de los niños" (The Education of Children), official selection at London Open City Docs Festival. "Petit Frère" is his first feature documentary.
---
Venue:
O Cinema Wynwood
90 NW 29th St, Miami, FL 33127
---
Date: September 30 2018
Time: 3:30 pm
---